Bread and Roses, Too (Compact Disc)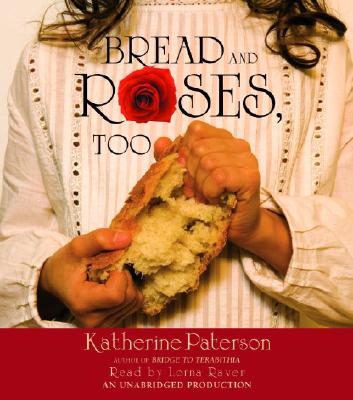 Out of Stock/Currently Unavailable
Description
---
Rosa's mother is singing again, for the first time since Papa died in an accident in the mills. But instead of filling their cramped tenement apartment with Italian lullabies, Mamma is out on the streets singing union songs. Rosa is terrified that her mother and older sister, Anna, are endangering their lives by marching against the corrupt mill owners. After all, didn't Miss Finch tell the class that the strikers are nothing but rabble-rousers–an uneducated, violent mob? Suppose Mamma and Anna are jailed or, worse, killed? What will happen to Rosa and little Ricci?

When Rosa is sent to Vermont with other children to live with strangers until the strike is over, she fears she will never see her family again. Then, on the train, a boy begs her to pretend that he's her brother. Alone and far from home, she agrees to protect him . . . even though she suspects that he is hiding some terrible secret.

From a beloved, award-winning author, here is a moving story based on real events surrounding an infamous 1912 strike.
About the Author
---
Katherine Paterson's many awards include two Newbery Medals, two National Book Awards and the Hans Christian Andersen Medal. Her inspiration for this book came after coming across an old photograph of thirty-five children taken on the steps of the Old Socialist Labor Hall in Barre, Vermont. The caption read: "Children of Lawrence, Massachusetts, Bread and Roses Strike Come to Barre." She had heard of the strike but wondered what children from that city were doing in her Vermont town, so she determined to find out. Katherine Paterson lives with her husband, John, in Barre, Vermont.