A Farmer's Alphabet (Paperback)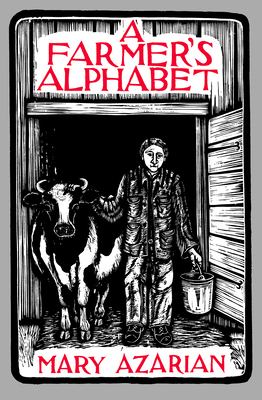 Out of Stock Indefinitely - reprint not scheduled
Description
---
An alphabet book for young children that lovingly celebrates traditional rural New England life--all the way from A to Z.
Before she became a renowned children's book illustrator and printmaker, Mary Azarian was a teacher in one of Vermont's last one-room schoolhouses. In the late 1970s, the state board of education commissioned her to create "a farmer's alphabet" to provide balance in the classroom and provide rural children with reflections of their own lives. Those woodcuts, in bold, red-and-black, became this book,
A Farmer's Alphabet
.
In rustic images that evoke the sights and sounds of daily life on a farm--with its chores, animals, and gardens--this book features objects from Apple, Barn, Cow through aX, Yawn, Zinnia. And, of course, Farmer. This oversized book, perfect for sharing, represents a side of life rarely seen in children's books--a realistic view of a working farm as it provides an alphabetical view of New England country life.
Still one of the only children's books of its kind, Mary Azarian's robust artistry still makes this a one-of-a-kind treat for families.